Driven to Wonder
Eight years in an RV with two kids: A Memoir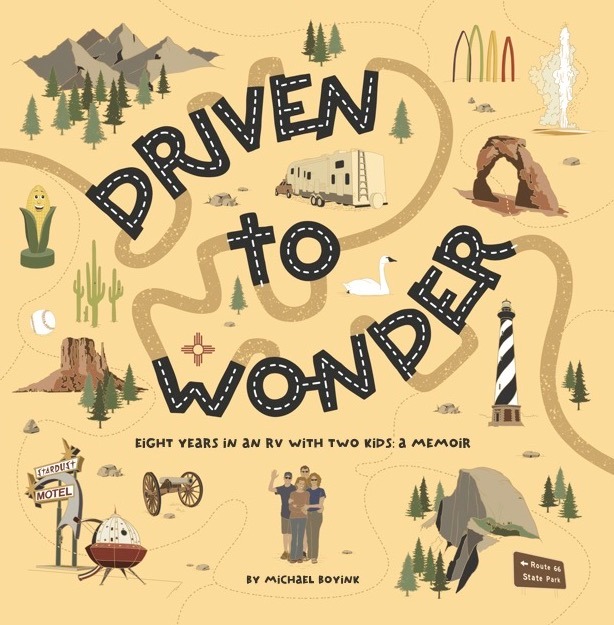 Thinking about selling it all, putting the family in an RV, and hitting the road in search of adventure?
We did that.
For eight years.
With two teenagers.
And lived to tell about it.


About Driven to Wonder
Driven to Wonder is a memoir written by award-winning journalist and photographer Michael Boyink. The book is a collection of 126 magazine-style feature stories with a total of 500 photos. 
Topically, chapters range from amusing anecdotes to historical retellings to biographical profiles to spiritual encouragements.
If you are considering taking your family on the road and wondering what might happen to you, how it might change you, and if your kids will benefit from the experience, this is the book for you.
Chapters include:
Meeting reality TV show stars in Kinston, NC

Getting investigated by CPS in Fremont, MI

Overcoming a fear of drowning in Crystal River, FL

Finding rocks that ring with no explanation in Upper Black Eddy, PA
Launching their oldest off on his own in Holland, MI
Also covered:
How the Boyinks continued to work and homeschool while traveling
Their reasons for getting off the road
What it's been like to live in one place after so much travel
What their now-adult kids have to say about the experience
Wonders are waiting. Are you driven to discover them?